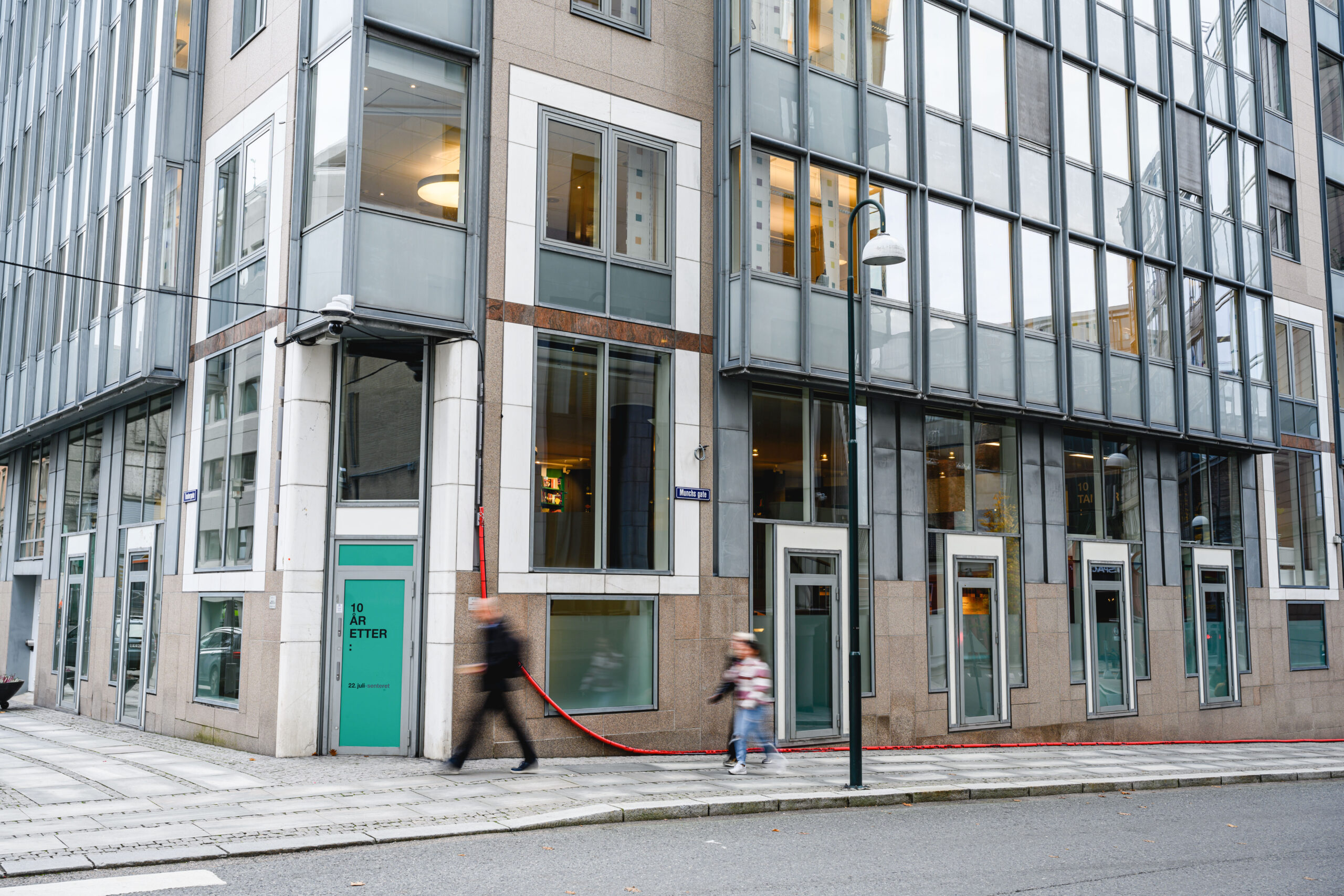 Visiting address
Teatergata 10
1080 Oslo
Click on the map to see it in Google Maps: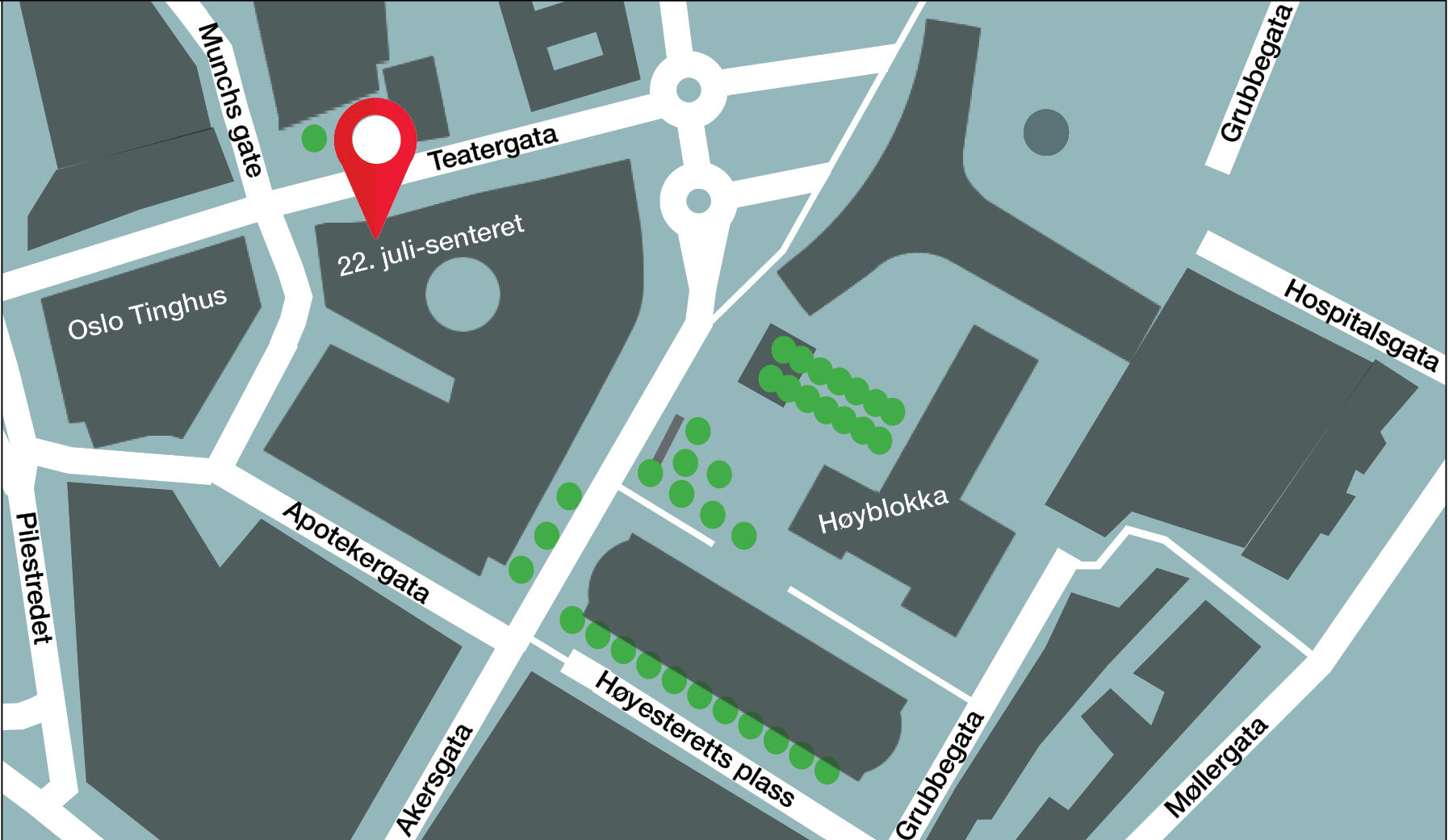 Closest bus, tram and metro stations:
Arne Garborgs plass (bus 37)
Keysers gate (bus 33)
Stortorvet (bus 70 and 11; trams 11, 17 and 18)
Tinghuset (trams 11, 17 and 18)
Stortinget (all metro lines)
More information about routes and schedules for public transport are to be found on Ruter.no.
Bicycles
Oslo City Bike sharing stations: Akersgata (Grensen) / Professor Aschehougs plass (Kristian IVs gate)
Bicycle racks are available outside the 22 July Centre.
Cars and tourist busses:
The Government Quarter is closed to all motor vehicle traffic.
The nearest car parking is Sentrum Parking Garage, OnePark (Sentrum P-Hus) in C. J. Hambros plass 1.
An overview of street parking from The City of Oslo can be found here.
The City of Oslo also has specific stations for tourist busses. An overview of these stations can be found here.
Contact:
Phone: (+47) 22 24 22 22
E-mail: post@22julisenteret.no