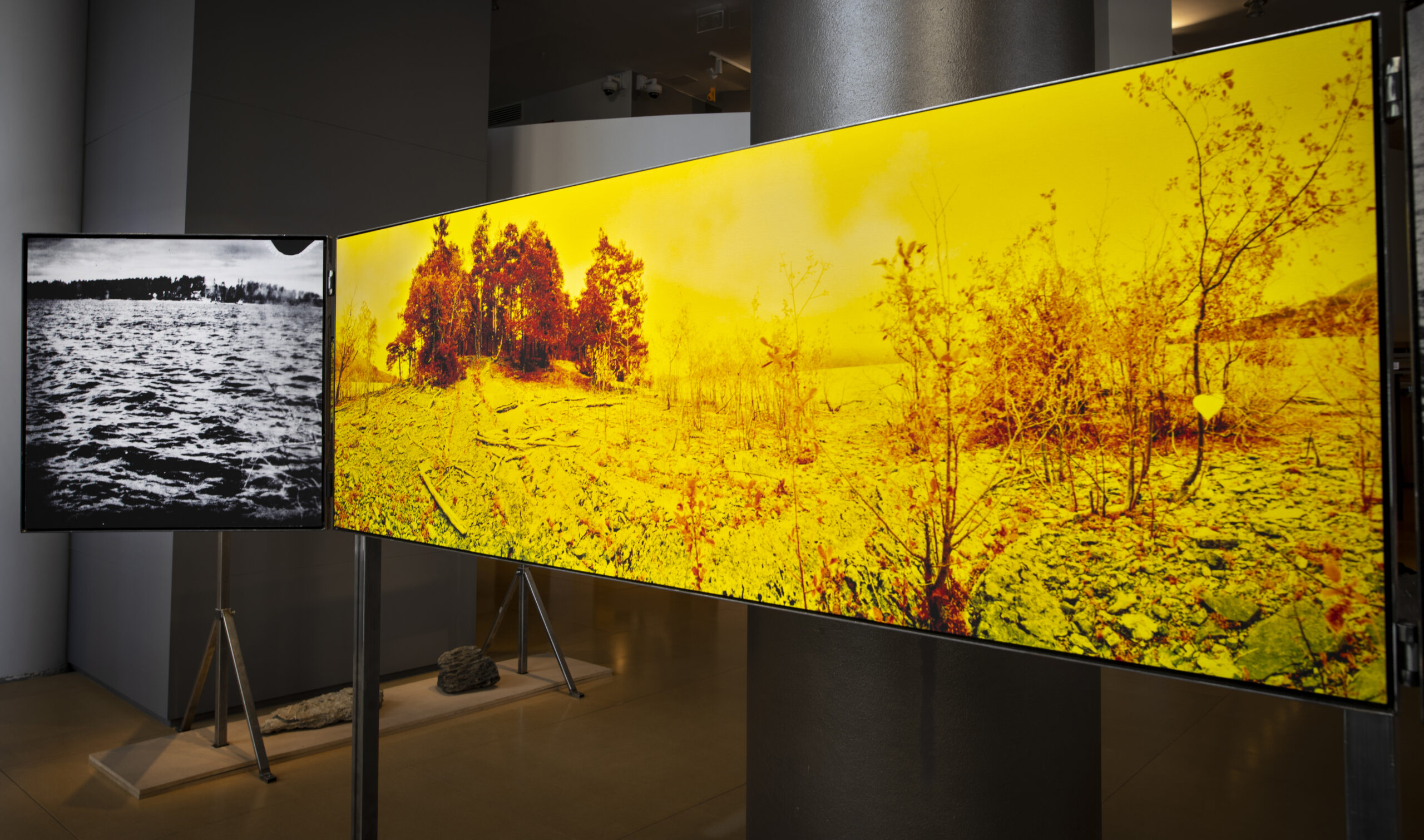 Scar is a photographic exhibition featuring pictures of the two sites targeted in the terror attack of 22 July, taken by the artist Werner Anderson between 2016 and 2021.
The exhibition invites audiences to reflect on perspectives, proximity and distance, and on how we as individuals and as a society make choices about what we see when we approach this difficult story. What is it possible to understand, and what aspects of the terror attack do we wish to take on board? What remains concealed, what do we prefer to push to the side?
What does seeing really mean?
About the artist
About Scar
About the process
A scar is a visible bodily mark that forms an explicit connection between the past and the present. Our scars are testimonies to the painful events of the past – and the potential for renewal. In this sense, even the title of the exhibition – Scar – reflects the duality that often characterises the memory processes of individuals and communities after major traumatic events.
The themes are conveyed in Anderson's poetic language, where composition, materiality, dimensions and colour contrasts play important parts. The apparent beauty of the motifs imposes a choice on audiences in respect of what it means to look back at the past from the present day. That choice is about point of view, and about what we decide to see.
Scar is an art installation in two parts: the Utøya landscapes were photographed using a 360-degree camera and exposed on infrared film. The black and white photographs from the Government Quarter show fragmented details of twisted steel from the wreck of the car that carried the bomb. The terror attack in 2011 is the backdrop as well as the motif in both cases, but the perspectives and the points of view are different.
The exhibition deals with all the invisible layers of the stories about 22 July, and the contradictions that emerge when we direct our gaze towards the deep wounds that the events of that day have left on the fabric of society.
In this way, the artist encourages audiences to continue asking new questions in the public conversation about 22 July.
The photographic series Scar will be exhibited at the 22 July Centre from 14 July 2022 to 26 February 2023.
---
Prosjektansvarlig / Project leader: Ana Rita Ferreira
Teknisk ansvarlig / Technical leader: Christina Marwold
Prosjektgruppe 22. juli-senteret / Project Group 22 July Centre: Ana Rita Ferreira, Christina Marwold, Jarl Omestad, Maja Gudim Burheim og Stine Furan
Fotografi og lyddesign / Photography and sound design: Werner Anderson
Logo: Vidar Andersen
Kunsttrykk / Fine Art Print: Akthar Issak, Ottar André Breivik Anderson
Foliering / Vinyl lettering: Megaprint
Snekkerarbeid / Carpentry: Alliero
Montering / Assembly: Gisle Borgen, Stine Nygaard
Elektrikere / Electricians: Abmas elektro
Oversettelse / Translation: Akasie språktjenester
Takk til  / Thanks to: Nasjonal støttegruppe etter 22. juli, Cathrine Lyngholm (DSS)
Prosjekteier og pressekontakt / Project owner and media spokesperson: Lena Fahre (22. juli-senteret)