The 22 July Centre
Teatergata 10, 0180 Oslo
Opening hours:
Thursday–Sunday: 11.00–16.00
Monday: closed
Tuesdays and Wednesdays are reserved for groups and school classes.
Free admission.
For security reasons, we can not allow prams, trolley cases and large bags.
Planning to visit us in a group of 10 or more people?
Please send us an e-mail to book a timed slot in advance.
Please do not visit us if you feel unwell or have COVID-19 symptoms, regardless of vaccination status.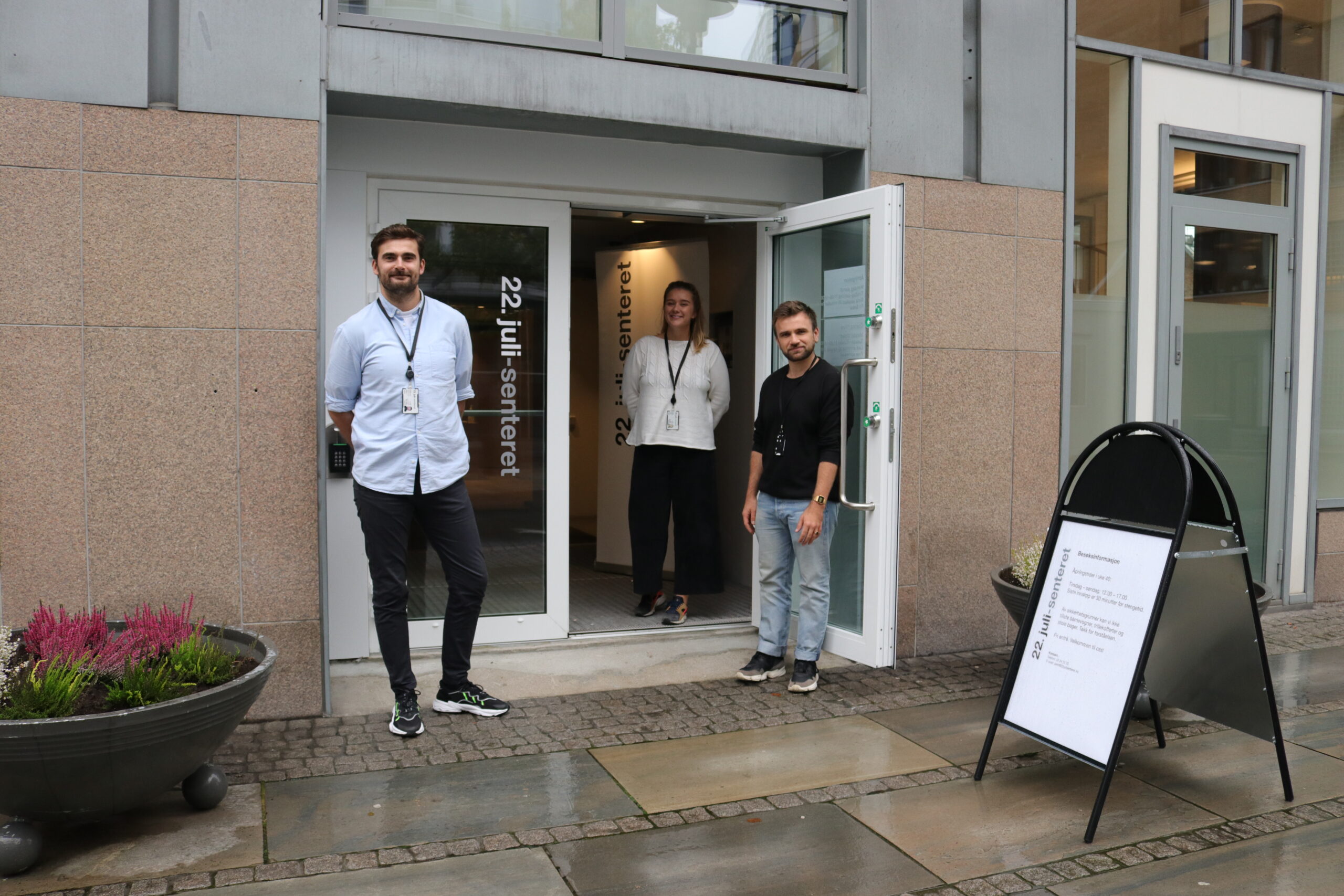 We look forward to welcoming you!
Contact:
Phone: (+47) 22 24 22 22
E-mail: post@22julisenteret.no