The 22 July Centre
Teatergata 10, 0180 Oslo
Opening hours:
Tuesday–Sunday: 11.00–16.00
Monday: closed
Free admission.
For security reasons, we can not allow prams, trolley cases and large bags.
Planning to visit us in a group of 10 or more people?
Please send us an e-mail to book a timed slot in advance.
Please do not visit us if you feel unwell or have COVID-19 symptoms, regardless of vaccination status.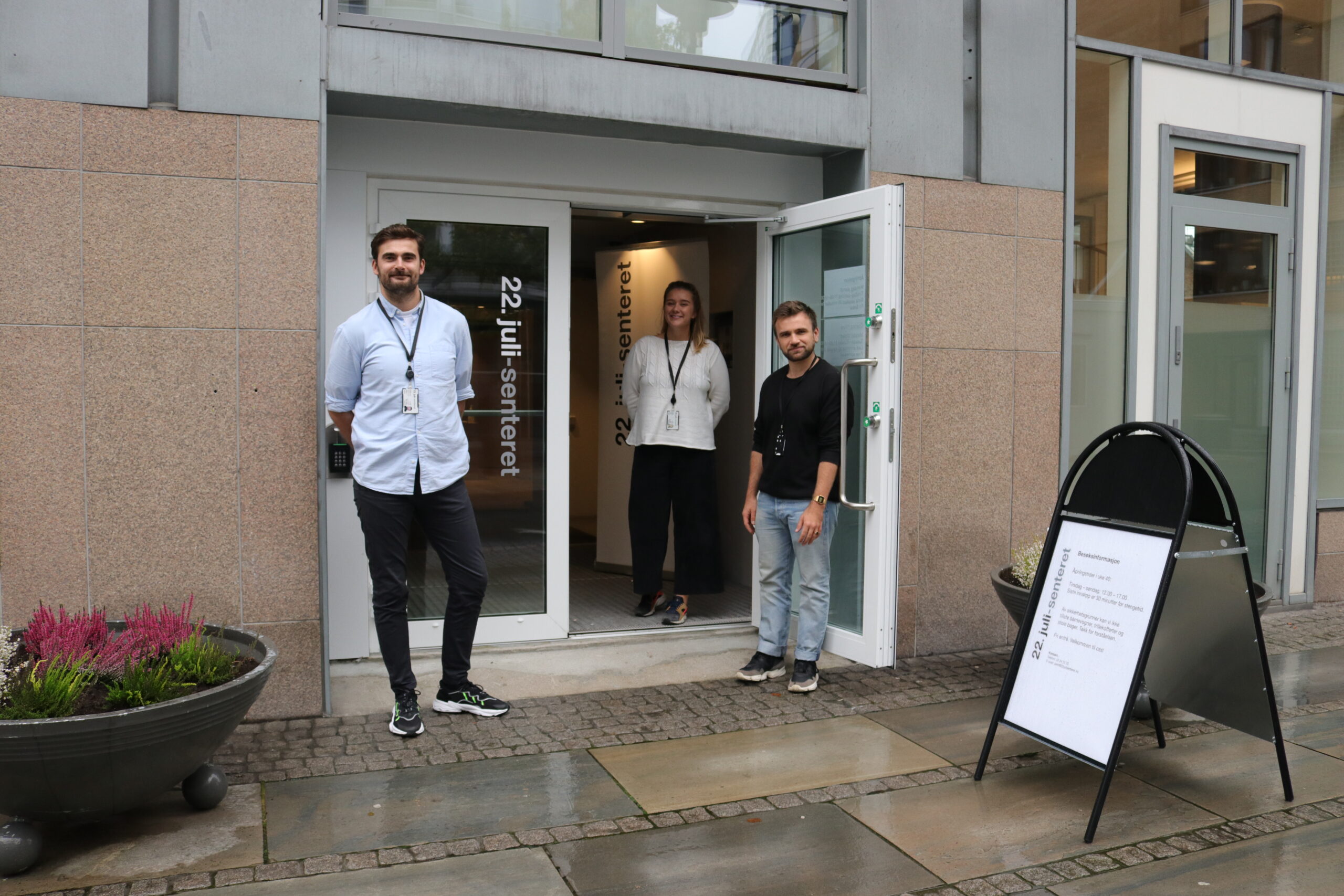 We look forward to welcoming you!
Contact:
Phone: (+47) 22 24 22 22
E-mail: post@22julisenteret.no